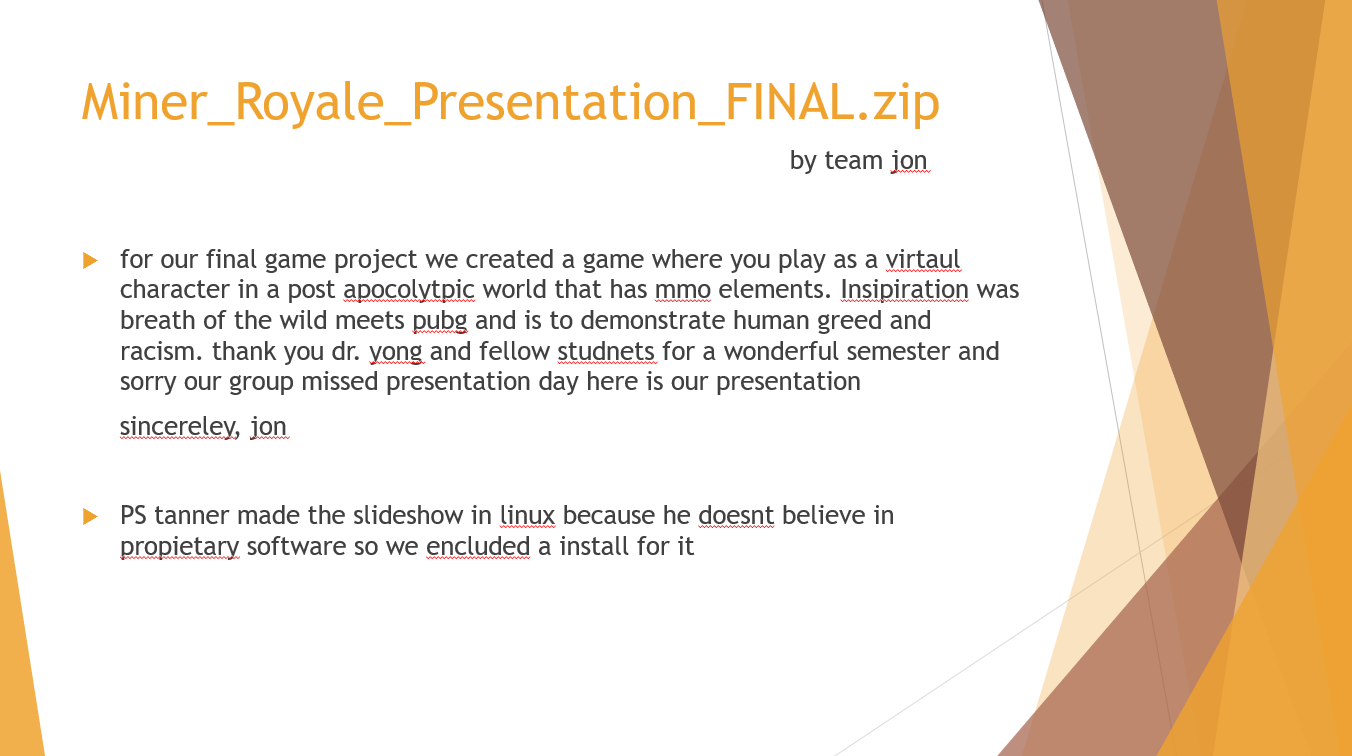 Miner_Royale_Presentation_FINAL.zip
A downloadable game for Windows
the itchio.com admins told us we legaly could NOT charge money for this project in face of the Australia Cyber Privacy Act wich allows corparate entities to pursue swift and violent sensorship of ALL PRODUCTS in violatoin of tos policy. please suport r game by donationing below or purchasing the dosnloadable version on steam we our a strugling group of indies with NO health care. my dog has type a diabeetes and the insulin
I have something I'd like to show you.
Something you'll be very interested in.
We have a lot in common, after all.
shots at our local walgreens have been price jacked throuh the roof and i do NOT own a car for ethicle and personal reasons. thank u for playing r game please spread the word and tell our friends. like i said we r struggling indies and ever dollar counts. pleas enjoy are game and apologize in advance to any and all third party platfroms this is a work of fiction and no copy right intended.

Download
Click download now to get access to the following files:
Miner_Royale_Presentation_FINAL.zip
18 MB